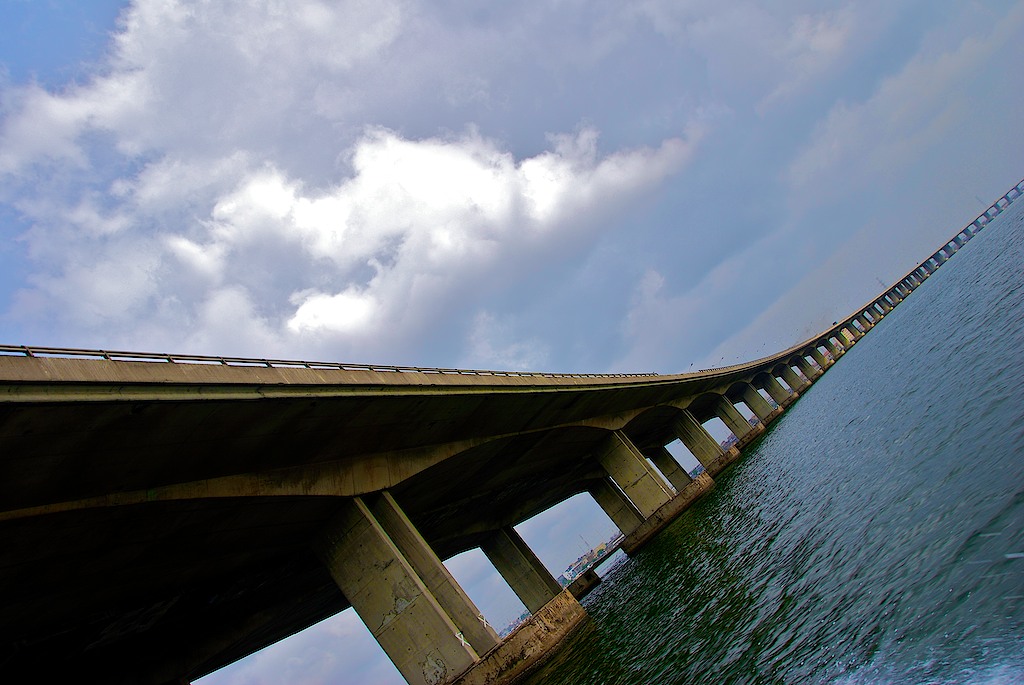 Your visit to Lagos is incomplete without riding on this 10km bridge across the Lagos lagoon. 3rd mainland bridge, also known as IBB bridge (it was built by Nigeria's former military Head of State- Gen. Ibrahim Badamasi Babangida and commissioned on his birthday!). 3rd mainland bridge is the longest bridge in Africa and it's one of three bridges linking Lagos Island to the mainland.
Related Listing
Located at the e-Centre on Commercial Avenue, in Yaba, this four-screen cinema is the first ...

Bar Beach is one of the numerous beaches in Lagos and it's the closest to the city center of ...

Silverbird brought back the movie cinema  culture to Nigeria with a series of theaters in Lagos, ...